Our products
We design software around customer success.
Find a solution that will increase productivity and engage your customers.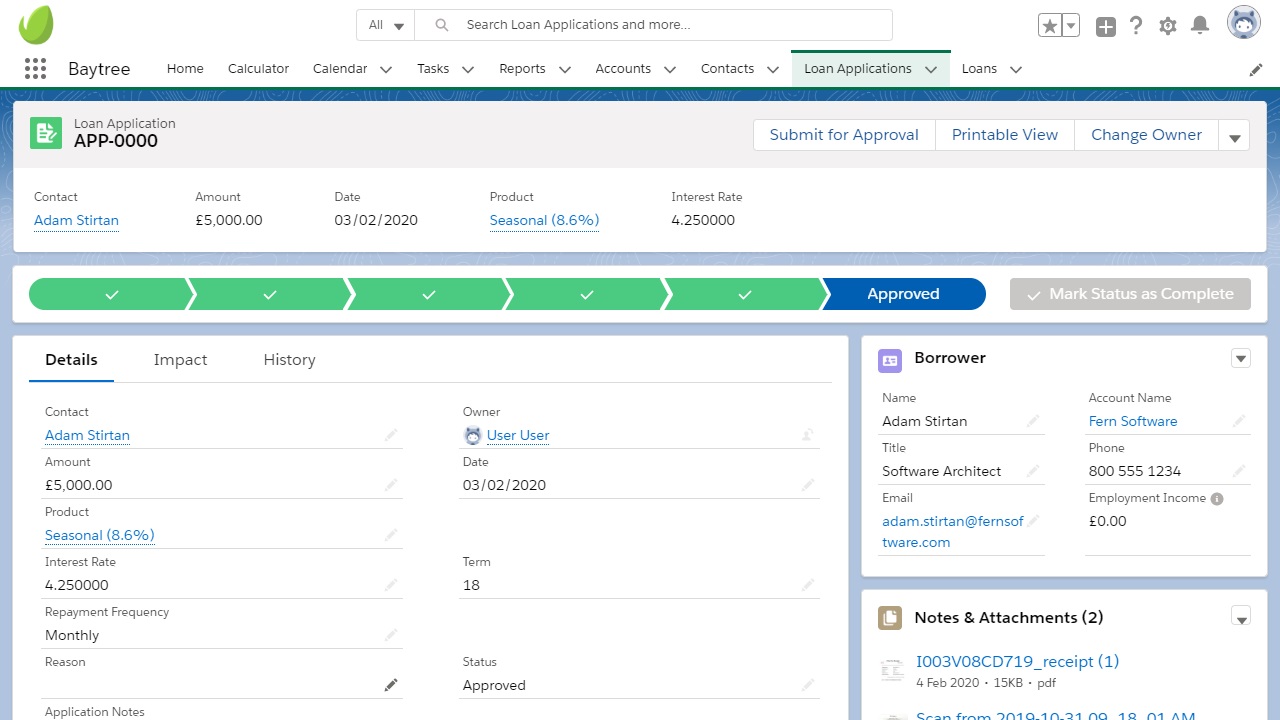 Baytree
A modern core banking system built on Salesforce.
Deliver success to your customers by powering your core banking with the industry leading solution for lending, portfolio management and customer success.
Learn more
Salesforce CRM
Baytree is built on Salesforce which enables you to have a single piece of software to run your entire business. Integrate your borrowers with your marketing and service and manage it all on-the-go with apps for iOS and Android.
Financial Intelligence
As your loan portfolio grows, so do your software requirements. Baytree was designed to adapt to your changing needs.
Powerful interactive reports
Automated workflows and processes
Custom fields and layout
Infinite Scale
Software for your business shouldn't be about making compromises. Select the optional components you want and forget the complexity.
Send and receive texts with borrowers
Digital signature verification
Mobile app for iOS and Android
Abacus
Our flagship Core Banking System for Inclusive Financial Institutions.
Abacus provides a solution to financial institutions that is both comprehensive and easy-to-use. Abacus offers a cost effective, modern, fully integrated and scalable solution that will not only meet current operational requirements, but also the challenges of advancing technology, market development and product offerings.
Learn more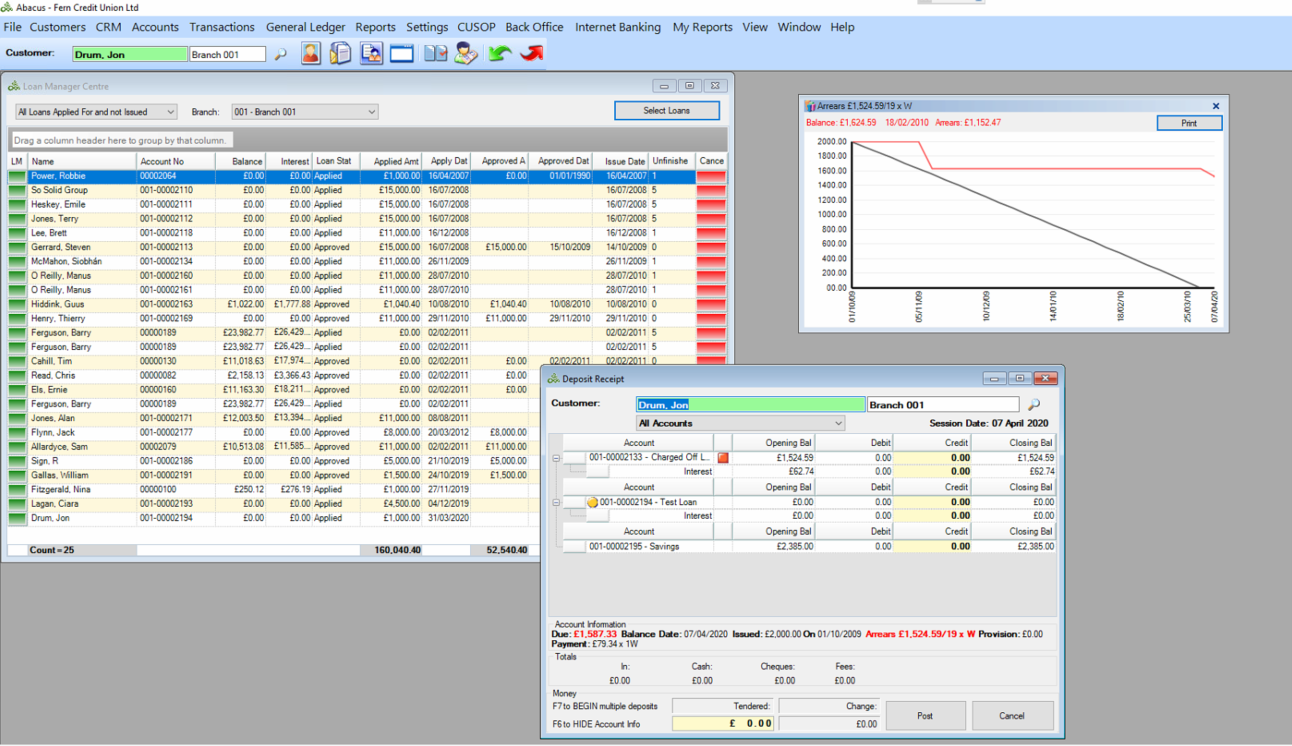 Enabling Agile Community Banking
Abacus has a wide range of product definition parameters built-in that can be combined in many different ways to enable you to tailor a product that responds to your customers' needs.
Fully Multilingual User Interface
Abacus has been designed to be fully multi-lingual, and support double-byte characters and right-to-left scripts. Abacus data entry screens are available in English, Spanish, French, Indonesian, Russian and Arabic.
Makes Sense From Your Data
Abacus has real-time integration capabilities with a market-leading Management Reporting tool that enables reports to be designed directly from within Excel, using inbuilt links to Abacus data.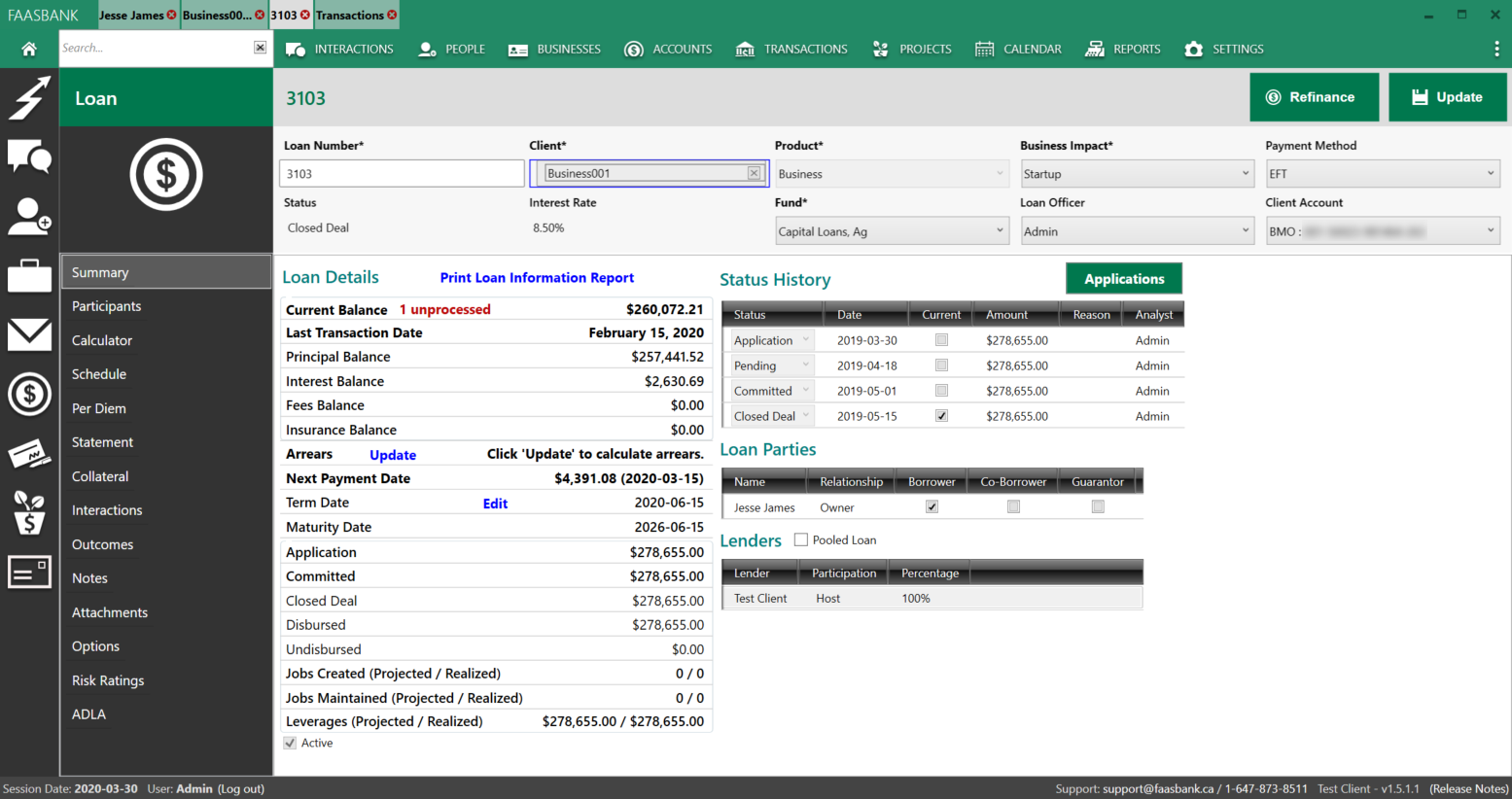 FaaSBank
Powerful CRM, loans management and client support system for SMEs and lending organisations.
FaaSBank helps financial institutions easily manage loan portfolios and comprehensively track all interactions with clients and businesses.
Learn more
Design Based on Years of Experience
FaaSBank's intuitive design was developed in collaboration with end- users which allows users maximum flexibility to deal with the different scenarios that arise in the course of providing comprehensive credit services to your clients.
Financial CRM That Enables Productivity
FaaSBank's built-in CRM makes it easier to record, search for and retrieve all interactions with clients such as initial client inquiries, in-depth counselling sessions, appointments, tasks, and emails; and also saving people and business records.
Integrations and Business Intelligence
FaaSBank is designed to work with third party software to extend the functionality and with FaaSBank BI dashboards you get a rich visual representation of your organisation's performance data.