Your financial institution may have a social mission, but its overriding need is to be self-sustaining. Visibility is everything, and timely access to information, plus the ability to accurately forecast your cashflow, can mean the difference between success and failure.
Abacus has a fully-featured General Ledger that supports multi-level chart of accounts and branch structures; multi-currency including gain and loss calculation; multiple versions of budgets and variance tracking; and of course transactions are passed on a real-time basis from the portfolio management modules to remove the risk of errors.
Abacus is also fully integrated with a 100% Excel-based management reporting tool which allows you to leverage existing spreadsheet expertise and workbooks to create dynamic reports – automatically generating and distributing multiple formats that include drill-down features so recipients can see the data underlying key figures.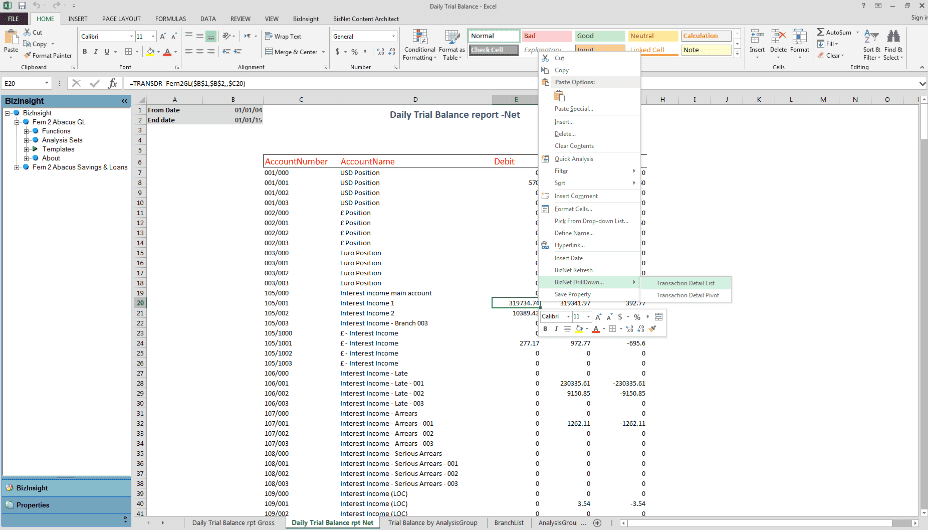 Click here to request for Fern Software brochures!